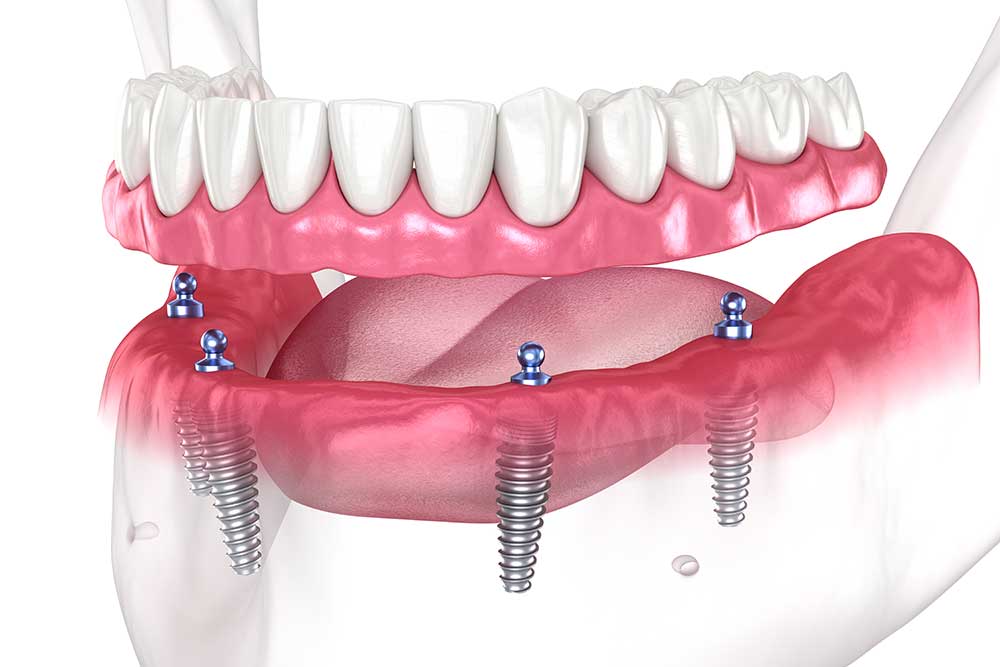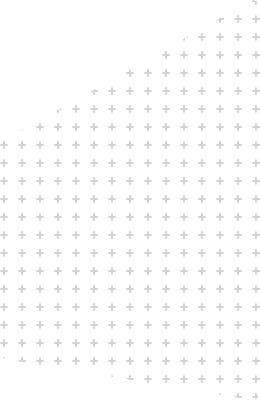 Permanent Teeth for Natural Look and Function
If you have lost all of your teeth or have no healthy teeth left, All-on-4 may be the smile restoration solution that's best for you. All-on-4 is a way to restore the natural look & function of your teeth by using four strategically-positioned dental implants as the foundation. Woman smiling outsideUnlike other tooth replacement treatments such as traditional dentures, mini dental implants or bar-retained dentures, All-on-4 teeth are not removable. The set of teeth you get with All-on-4 is permanently attached to the dental implants. Many patients appreciate the security & ease of care that having a permanent set of teeth gives them, especially those who have disliked the experience of having removable dentures.
Standard dental implant restorations have one implant anchor for each tooth, whereas the All-on-4 method uses just a few dental implants to support an entire set of teeth. All the teeth on your upper or lower jaw can be attached to a minimal number of dental implants. Another thing that sets All-on-4 apart from many other tooth replacement procedures is that the majority of the transformation can take place all in a single day. Both traditional dentures & individual tooth replacement with dental implants can take several appointments spread days, weeks or months apart in order to complete. By comparison, All-on-4 can be an almost instant full mouth restoration. While every patient & situation is different, many people who undergo this procedure can expect to have a beautiful & functional smile the same day. You will be able to smile, eat & chew fairly normally right after your procedure.
Patients who choose to complete All-on-4 treatment will meet with us one or more times during the planning process to ensure that the teeth they get on the day of the procedure are as satisfactory as possible. So there is more than one appointment involved, which some patients who have seen All-on-4 advertising are not aware of. That being said, All-on-4 treatment can be particularly attractive to patients who want to minimize the number of visits to the dentist. Extractions of teeth that have gone bad can happen on the same day as the placement of the implants & the full set of teeth. You can come into the office with bad, damaged teeth & leave at the end of the day with a perfect smile. In addition to the health benefits of this transformation, the psychological & emotional impact that it can have is profound.
After you get your new set of teeth with All-on-4, you will still need to come to the dentist for regular checkups. There is a misconception among some patients that only natural teeth need regular professional dental care. This is far from the truth. Whether or not you have natural teeth or All-on-4, the dentist looks after your overall oral health. This especially includes assessing the health of your gums, which is vital to ensuring your implants last you for the rest of your life. It's still possible to get gum disease if all your teeth have been replaced with false teeth! At each of your checkups after All-on-4, we'll take a look at your teeth, examine your bite, & make sure your dental hygiene routine is working well.